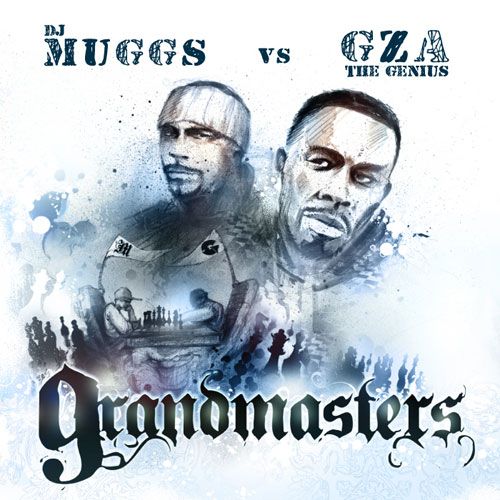 Label : Angeles Records (2005)
Production : DJ Muggs
01. Opening
02. Those That's Bout It (3,5)
03. Destruction Of A Guard (Pop, Pop, Pop) (3,75)
04. Exploitation Of Mistakes (4)
05. General Principles (3,75)
06. Advance Pawns (Royal) (4)
07. Queen's Gambit (4,5)
08. All In Together (4,5)
09. Unstoppable Threats (Hip-Hop)(4)
10. Unprotected Pieces (Game Face)(4)
11. Illusory Protection (War Drumz) (3,5)
12. Smothered Mate (4)
Overall : 4/5
The last few years we've seen quite a few interesting MC/DJ combinations like Murs/9th Wonder, Madvillainy, JayLib and Buckshot/9th Wonder and now Muggs from Cypress Hill and GZA from The Wu Tang Clan continues the trend.
The production
is handled entirely by Muggs and the result is just how you'd expected it to be. It sound like Soul Assassins Vol 3 (coming 2006!!) so if you liked those albums you'll enjoy the beats on this album. It has that same dark gothic style that he used on his Soul Assassin albums and the album is connected by skits with some chess references (check the cover).
The lyrics
is typical GZA. I've always liked his style (not his 1st album though) and this is more of the same. His voice and flow is remerkable and there is just something about the way he puts words together that you gotta love. He's perhaps most known for his thematic songs like "Labels", "Publicity" and "Fame" and on this album he uses names of NFL teams throughout an entire song. It might sound lame when you read it but he pulls it off nicely. The main problem is that very often his rhymes are nothing but complete nonsense (a song about DNA evidence...?)
The best thing about this album is that it is exactly what you'd expect from Muggs & GZA, that straight up hardcore hiphop. It also happens to be the worst thing about the album because there isn't a single surprise on the entire album. You know exactly what you get but that's it. It's a dope album but it won't stand the test of time like "Liquid Swords" or "Soul Assassin Vol 1".