then I don't know what does.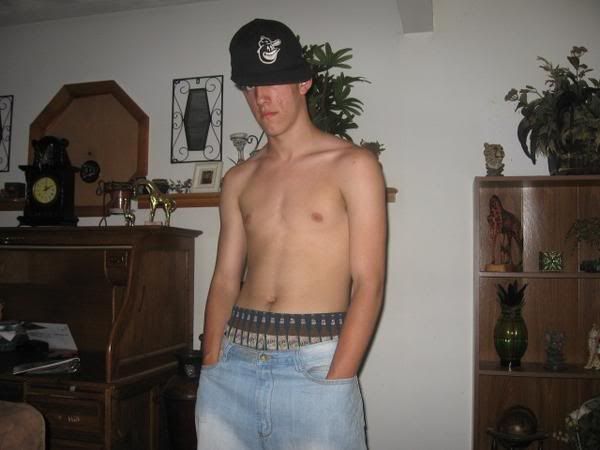 HHE's very own TLE requested me to be his friend on Myspace. I'm sure it was meant in good faith and to somehow ignore the fact that I have 0 respect for the kid.
I accepted the invitation in hopes that I could find a nice picture to either make fun of or alter to make hilarity ensue. no alterations needed!
PS
when you see this, Brandon, put your boxers back in their normal position; that's not how you sag.