The Lyrical Essence wrote:
It's Loog's twin...
They were seperated from birth, Because His Mother could not suport both so they sent Loog away to a foster parent.
I guess your moms corner job wasn't going to get the food on the table. Maybe you can do a track and make a video for it and send it in to planets most funniest animals. I think you might win.
haha, look who's heated! I never said I wasn't ugly, but I'm not a hideous critter like yourself. that's not even an attempt at a joke, that's truth. I'm sorry that your insults aren't working out for you.
now...let's get to the goods. you live in a small, poor community where your "peeps" are all dirty, white, masculine chicks (check the girl in the My Peeps picture) who lie to you about your rhyming ability due to the lack of competition. they tell you you're cute. they pretend to not notice your horribly acne-ridden face, which will always look like that, no matter what you do.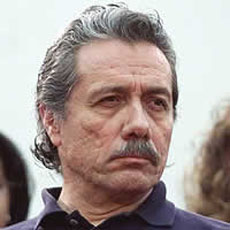 that shit don't go away. ask Eddie.
now, you dropped out of school, and in another thread, claim to have taken up Tae Kwon Do. correct me if I'm wrong, but you said fuck school and one day decided to take on an extracurricular activity with that much discipline? that's another Xbox 360 lie there.
speaking of which, if you bought and sold 3 Xbox 360s, why do you only have 3 pair of shoes? why can't you afford a fucking mic? why don't you pay your one black friend to write your rhymes?
your life will always suck. you will always be poor and dirty. you have the look, don't fight it. you will always be a pathological liar who knows nothing about hip-hop, life or logic. you son yourself by waking up each morning. you take pictures with paint cans and sheetrock compound in the background. this type of scene only appears in homes where the family is a disgrace to the neighborhood, and the kids (your brother too) try and find another outlet (you attempted rapping) to escape the embarrassing truth.
live with your failure, Brandon. embrace your ignorance. embrace your parents even though they don't care about their children. embrace the fact that you will always be laughed at outside of your little wack circle of friends. if you kill yourself tonight, you can save yourself a lot of pain.
daaaaamn loog! that might be the meanest post i have ever read....i know that shit hurt at least a little bit. you's a coooold boy